Jewelry has been a significant part since the starting of civilization, especially in India. From ornaments made up of flowers to the heavy gold sets to the delicate sleek designs, there has been a paradigm shift in the choices of people. Jewelry designing as an industry has witnessed tremendous growth in recent years. If you have an inclination towards ornaments and possess styling skills, this field has the potential to satiate your creative abilities.
This field requires professionals to be equipped with specific technical knowledge of curation along with an in-depth understanding of metals, gems, their properties, amalgamation methods, purification tests, etc. Diploma and degree courses in jewelry design provide aspiring candidates a platform to develop requisite technical knowledge and nurture the designing skills through which they can build a successful career in this growing industry.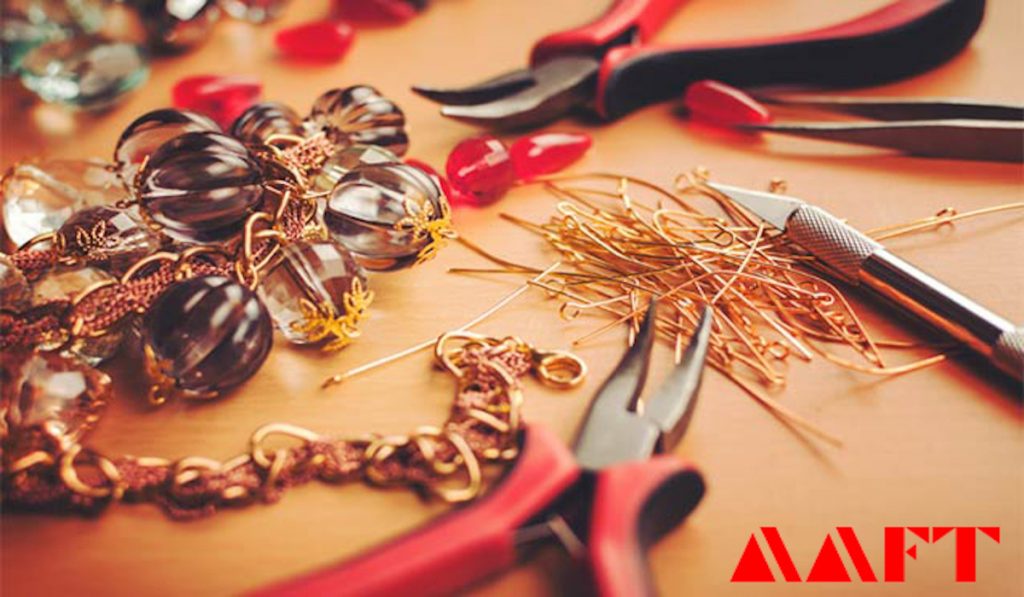 Today, ornaments can be considered as a reflection of an individual. It defines his or her style and choices. Therefore, a comprehensive understanding of customer preferences and market trends plays a crucial role for professionals in this domain. Education programs train and prepare aspirants to befit different roles and responsibilities associated with this domain by imparting industry-relevant knowledge.