It's festive time at Pebble Street, Delhi's first Formula One Fan Club
When the fast cars begin their lightning round of the Buddh International Circuit in Noida on October 30, marking the first F1 Indian Grand Prix, another, small part of Delhi will also be hyperventilating. This is the Pebble Street F1 Fan Club in New Friends Colony, Delhi's — possibly India's — first F1 fan club, where, every time there is a Formula One race, the adrenaline flows as fast as the cars can go. "You have to be here to believe what happens on race days," says 35-year-old Amit Wadhwa, who has been a member since the club was founded in 1996. "Members group into different teams and things get so charged up, you feel like, instead of the drivers, it is you who are driving," he adds.
The club is a platform where members get together, discuss the sport and watch it over some great food and beverage. Its story starts in the 1990s. In our cricket-frenzied nation, it was the era of Sachin Tendulkar, Steve Waugh and Wasim Akram. However, in a parallel world, it was also the era of Ayrton Senna, Alain Prost, and Michael Schumacher.
For Delhi-based F1 enthusiast, Ashish Ahuja, this was enough to set up one of the first F1 fan clubs in the city, targeting that tiny percentage of ardent followers and channelising mere interest into more than just passion. "After we opened Pebble Street restaurant in 1998, we thought we should try how it feels to watch F1 on a big screen at the outlet. We set it up and people started watching races with us. In 2001, the Pebble Street F1 Fan Club was born," recalls Ahuja.
The number of members has steadily grown and, one day in 2004, Narain Karthikeyan, the first F1 driver from India walked in and asked to become a member. Today, the club has 450 members, many of who arrive at the club to watch the races together. "The idea is to discuss the technical details with people who know more. I have made friends there whom I meet outside the club too. So, it's helped grow a good social circle as well," says 36-year-old K Narain, who has been a member for 10 years.
Related Blogs
VISIT TO AAHAR HOSPITALITY AND FOOD FESTIVAL
Diwali Feast at Asian Institute of Hospitality & Tourism
Work Process At Asian Institute of Hospitality & Tourism
An educational trip to Humayun's Tomb and Crafts Museum
Vienna is A City to Visit and Learn Tourism- Sandeep Marwah
Please follow and like us: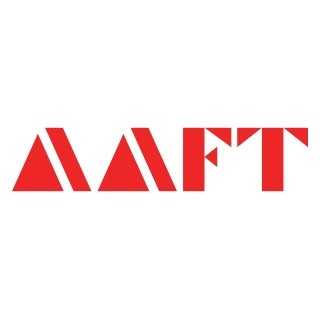 AAFT has been providing the world with limitless creativity and expression since 1993! Through a dynamic and industry-driven curriculum, AAFT provides engaging and captivating articles to persuasive blogs and empowers its readers to explore diverse avenues of creative media education-related content.