In this day and age, as time keeps passing more and more quickly, several pretty and lavish brands are booming in the market globally. The success of a label is measured primarily by its unique identity. There is a tremendous demand for fashion communication professionals to formulate a quirky and remarkable brand identity for maximum impact.
Are you the one who aspires to learn or wants to have more than one specialty? Then, be the master of all trades, because this course is definitely for you. The fashion communication courses are available in degree and diploma programs, where the duration of the following course lies between 1–4 years, depending on the program one chooses.
But what makes fashion communication a course with many opportunities?
Though the fashion communication course is the spine of the entire fashion business and teaches one to promote, advertise, and use verbal communication for a specific brand or business, it also offers one the opportunity to learn about different sections of expertise, which are as follows:
Creative Writing
Styling Advertising
Fashion Journalism
Graphics Design
Public Relations
Photography
Visual Merchandising
Interaction Design
New-media Design & many more
Hence, it can be said that this makes the fashion communication course power-packed. It doesn't just prepare you for fashion and lifestyle communication, but a variety of further creative sections get covered
How to pursue this course – Eligibility and programs
There's a saying that having a creative mind indicates being open to change, and since this is a specialized course in creative design, the applicant must be a 10+2 graduate from a recognized state or a central board of education. Along with that, the applicant should have scored at least 50% of the sum of marks in the 10+2 board exams. There are no different or unique requirements for this course program, but they are similar to any other course. If you're a creative mind with amazing verbal skills or one who's good at teamwork and marketing, then you're the best fit for this course because this is also one of the parameters of the requirement.
Let us move further with additional information about this course; let's find out the different fashion communication course programs, i.e.,
B.Des in Fashion communication (UG)
BFTech (UG- 4 yrs)
Master in Fashion Management (PG)
Short-term certification courses are also available online and offline. (UG Diploma)
PG Diploma courses are also available (2 yrs)
Fashion Communication: Scope & Placements
As we've mentioned above, different sections of creative fields get covered during the fashion communication course. We conclude here that this course is 'the one door to many roads," but what are those paths that get opened through this magical course? Let's find out about the most-awaited section, career scope, and placement opportunities.
Scope:
Art Director
Fashion Journalist
PR (Public Relations)
Design Assistant
Fashion Advertiser
Event Manager
Fashion Marketing Manager
Visual Merchandiser
Fashion Photographer
Fashion Stylist
Retail Space Designer
If it still bothers you to stress about whether to choose your career in Fashion Communication or not, you can pursue online certification courses as mentioned above. I know this will help you out. Whether you're a creative fashion head, love to talk about fashion and the world, or have a great fashion advertising or pitching sense, this course will lead you to the next level of your creative path and curiosity.
Please follow and like us: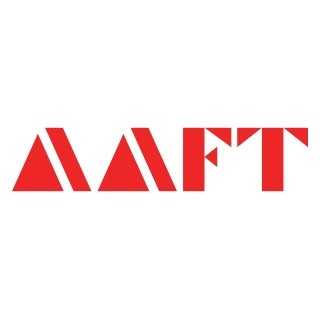 AAFT has been providing the world with limitless creativity and expression since 1993! Through a dynamic and industry-driven curriculum, AAFT provides engaging and captivating articles to persuasive blogs and empowers its readers to explore diverse avenues of creative media education-related content.