Many modeling aspirants think that there is no scope left for them in the industry now as there are tons of models out there already. It is also true that in the initial stage, this profession can be full of struggles, especially when you want to start your career on your own. But a good certification and training can help you very well in getting placed once you complete the coursework. If we talk about, is industry expanding or is there any scope left now; then the definite answer to this question is yes! This field is persistently growing and so is the demand of skilled professionals in this domain.
It can be said that the persistent blast in the advertisement and style industry has made a gigantic and ceaseless space for new models. Each organization needs breathtaking and proficient models to begin and support an assortment of items to line up the goals of style planners. Also, it is a profession with multitudinous freedoms to travel and bring in attractive perks. Models can additionally meet individuals from various different backgrounds. A good set-up model or certified one can get an attractive compensation for each task or modeling contract they do. These perspectives and significant advantages have made fashion displaying an alluring, appealing, and rewarding vocation for youngsters especially.
You might be wondering what's the need for certification when you already have contacts in the industry. As a model, you need to train yourself for many aspects as every day will be different for you in this industry. One day you might be working for a fashion designer or another day you might be shooting for some advertisement. A proper training certificate makes you prepared for all situations and helps you handle and tackle every job smoothly. A modeling institute trains you in prepping, creating a character, becoming familiar with makeup tips, and helping you tidy up your fearlessness. Aside from professional knowledge, you need great connections which you can make through networking opportunities you get when you do a modeling course from a reputed institution. There is no unequivocal capability or age limit that is needed to take up this field a career calling. You can begin by making a decent portfolio and giving it out to different design houses or advertising/ production organizations. You can become a model at any age and at any time.
Related Blog
Communication: An Essential Aspect of Fashion Industry
8 Prerequisites that a Fashion Aspirant must possess?
Why is the Scope of Fashion Industry constantly Rising in India?
Pattern Making — An Essential Step to Garment Construction
Employment Opportunities after completing a Fashion Course
Please follow and like us: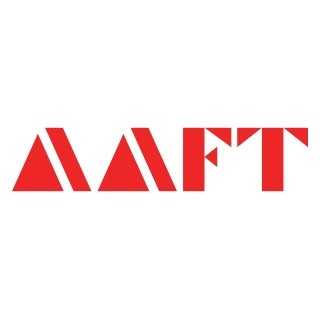 AAFT has been providing the world with limitless creativity and expression since 1993! Through a dynamic and industry-driven curriculum, AAFT provides engaging and captivating articles to persuasive blogs and empowers its readers to explore diverse avenues of creative media education-related content.