As a hotel manager, your guests are your top priority. From check-in to check-out, you want to provide them with an unforgettable experience that will keep them coming back. But how do you create a memorable experience that goes beyond just providing a comfortable room and good service? The answer lies in mastering the art of guest relations.
In this article, we'll explore some tips and tricks to help hotel managers enhance the guest experience and create a memorable stay for their guests.
1- Personalize the Experience
One of the most effective ways to create a memorable experience for your guests is to personalize their stay. This can be as simple as remembering their name and using it during their stay or offering them a personalized welcome gift upon arrival. Use data from their previous stays or preferences to tailor their experience and make them feel valued.
2- Anticipate Their Needs
Anticipating your guests' needs is another way to provide exceptional service. This can be as basic as providing extra towels or offering them a complimentary drink when they arrive after a long journey. Pay attention to their requests and proactively offer solutions to make their stay as comfortable as possible.
3- Empower Your Staff
Your staff is the face of your hotel and plays a critical role in creating a positive guest experience. Empower them to go above and beyond by giving them the tools and training they need to exceed guest expectations. Encourage them to offer personalized recommendations and suggestions to guests, and give them the authority to make small gestures to enhance the guest experience.
4- Provide Unique Amenities
In addition to offering standard amenities like Wi-Fi and room service, providing unique amenities can set your hotel apart and make the guest experience more memorable. Consider offering a complimentary yoga class or a guided city tour to guests. Even small touches like offering a pillow menu or a complimentary local snack can make a big difference.
5- Seek Feedback and Act on It
Guest feedback is an invaluable tool for hotel managers. Encourage guests to leave feedback on their stay, whether it's through a survey or online review. Use this feedback to identify areas for improvement and make changes to enhance the guest experience. Be sure to respond to all feedback, positive or negative, to show guests that you value their opinions.
Conclusion
Mastering the art of guest relations is key to creating a memorable experience for your guests. By personalizing their experience, anticipating their needs, empowering your staff, providing unique amenities, and seeking feedback, you can create a stay that guests will remember long after they leave. Remember, a happy guest is a returning guest, and a returning guest is the foundation of a successful hotel. So, put these tips into action and create a stay that your guests will never forget!
Please follow and like us: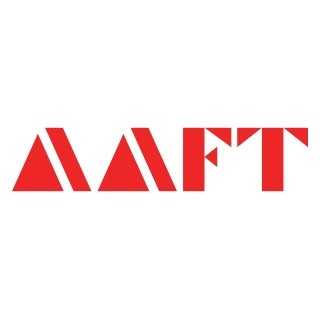 AAFT has been providing the world with limitless creativity and expression since 1993! Through a dynamic and industry-driven curriculum, AAFT provides engaging and captivating articles to persuasive blogs and empowers its readers to explore diverse avenues of creative media education-related content.