If you want to write an article like an expert, you can do a few things to up your game.
Make sure you have a clear understanding of your topic. Research it inside and out so you can articulate your ideas easily and confidently. Choosing a topic is the first step in writing an article. You can write about anything you think your audience would be interested in. Think about what you want your write-up to do before you choose a topic. Are you trying to tell, amuse, or convince? Once you've selected a topic, indulge in research to find out what you need to know to write your article.
Identifying your target audience is crucial before you begin writing. You must be clear about whom you are writing for. It will facilitate deciding on your writing's tone and style. Avoid using filler words and phrases. Focus on making your point clearly and concisely.
Create a simple outline for your article. It's time to start creating a strategy for your essay once you've gathered all of your data. What are the main points that you want to make? What mental structure works best for you? You can add details once you have a general idea of what you want to express. Use strong verbs to convey your message convincingly.
Back up your claims with evidence so your readers can see that you know what you're talking about.
A call to action (CTA) placed at the end of an article pushes its readers to respond. Lead generation through articles can be very effective. The action could be anything from subscribing to your email, downloading a white paper, or completing a purchase.
You can cultivate a readership through articles. Publishing authoritative articles will establish you as a thought leader in your sector. As a result, visitors will have a higher propensity to return to your site in the future and may even start spreading the word about your articles on their social networks
Last but not least, SEO-optimized articles can help increase site visits. You may get more people to visit your site by optimizing your articles for search engines and social media. It is a fantastic strategy for expanding your customer base. Try to make your write-up SEO optimized by using best practices.
What to keep in mind to brush up your writing skills?
Make sure you have a clear understanding of the message that you want to put across.
Be sure to use simple and concise language.
Your writing should be interesting to bind the readers' attention.
Use an active voice to make your sentences short and to the point. It will make your article easy to read and understand.
Finally, proofread your article before you publish it. It will help ensure that there are no errors and that your writing is ready for your readers.
Following these tips can help you write an article like a professional. So get started today, and see how easy it is to improve your writing skills with the proper techniques and regular practice.
Please follow and like us: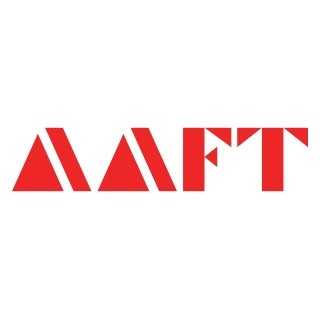 AAFT has been providing the world with limitless creativity and expression since 1993! Through a dynamic and industry-driven curriculum, AAFT provides engaging and captivating articles to persuasive blogs and empowers its readers to explore diverse avenues of creative media education-related content.