Simulations, Anime, or Cartoons, Moving pictures, and what not—we call animations by different names. Since childhood, we have witnessed some legendary cartoons such as Mickey Mouse, Tom & Jerry, Scooby-Doo, and many more. Do you wonder why there are so many names for animation? Well, we will discuss the origin of animation and also the difference between different terms that people use for animation. Yes, you heard right; the terms people use for animation are not necessarily correct or appropriate in the same sense. Let's delve deeper into the topic and explore the differences as well as some amazing facts.
Origination of Animation
The term 'animation' is derived from the Japanese word 'anime,' which can be translated as "to move" or "to give life". The first animated "film" was made by a French cartoonist called Émile Cohl. This was the origin of animation; now, let's discuss the definition of animation. It refers to the process of photographing consecutive designs or positions of models in order to produce the impression of movement when the film is viewed in sequential order. Cartoons are generally referred to as moving images, animated programs, or films that are broadcasted on TV or in theatres to the viewers. This was one of the differences that people do not know between animation and cartoons.
Different Names for Animation
As far as we have discussed the definition of animation and the origin of the term 'animation,' we have come to know that, officially, there are no such names or terms that people use for it. Animation is only animation; it is not anime or cartoons. What people do not understand is that anime and cartoons are different genres of animated television programs or films. Let's also wipe out the confusion between cartoons and anime. Anime is an animated film or any television series that is made in Japan, and it is ideally not for all ages of viewers, but exceptions are always there to target the minor age group as well. All anime are also not available to watch on all cartoon broadcasting channels but on a very limited number of channels. Cartoons are generally broadcast on mostly TV channels for the minor age group to entertain as well as educate them with no restrictions, which means that they come with universal certification.
Conclusion:
We discussed the differences between animation and the different names that people call it by. We did not only discuss the difference between animation and cartoons, but we also talked about the differences between animation, anime, and cartoons. It is concluded that animation does not have any other term, and other terms were not appropriate to address it; in fact, any animated photograph of a moving consecutive design is Animation. Either it is anime or a cartoon.
Related Blogs
Who is A Storyboard Artist? How To Become One?
Skills Required To Be An Animator And Illustrator
Top 7 Career Opportunities in Animation
The Role of Animation in the Education System
Exploring Opportunities in Game Design Industry through Professional Training
Please follow and like us: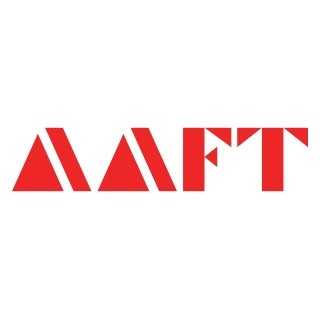 AAFT has been providing the world with limitless creativity and expression since 1993! Through a dynamic and industry-driven curriculum, AAFT provides engaging and captivating articles to persuasive blogs and empowers its readers to explore diverse avenues of creative media education-related content.