The most creative and visionary professional arena is film production. Since career shifting is in trend nowadays, people are either pursuing their careers due to peer pressure or are not able to opt for the right career for themselves, causing a surge in the transition of careers.
Research says people are more likely to choose their career in the entertainment sector, which appeals a lot to teenagers or college-going students, as Gen-Zs always feel or try to stand out or highlight themselves, whereas the entertainment sector gives them a platform to showcase themselves with their skills.
Since filmmaking is one of the most pursued and searched careers among the 10+2 passed-out students, students do get confused in the sections of filmmaking; they are unaware of the difference between a Filmmaker and a Film Director.
Yes, you heard right—Filmmakers and Film directors are both different in the filmmaking world and courses. Let's find out about this untold difference in this blog.
Who is a Film Director?
A Film Director is responsible for giving shot listings, preparing the film shoot, and scheduling it to complete the film within the limited time. He is the one who gives creative leads to different departments involved in the making of a film or any other section of filmmaking, i.e., music videos, ad-film shoots, web shows, etc. Overall, he is the chief of the entire film production. This is a brief description of who a Film Director is and what his roles are or how he is involved during film production.
Can we say that a Film Director post is very cozy?
No, don't fall for this thought. A film director post might seem or sound to some people like a cozy post or department, but it is a brain-freezing and mind-bending job. A Film Director works from the initial to the final touches of a film; in short, he's involved in various activities or ladders of tasks involved in making a film. Let's have a brief understanding of the tasks of a film director, for instance:
Pre-production tasks:
Shot-listings
Schedule making
Character development
Supervision making the storyboard
Recce of sets.
Film production tasks:
Shots brief to Assistants
Sometimes lights planning with D.O.P.
Live updates from every department of filmmaking
Direction to every department during taking shots
Performing scenes for a better understanding of Actors
Post-production:
Directing editor as per the scene requirements
Adjusting the colour grading with the editor
Telling folly sounds to the editor
BGM making and theme telling
Voice-over directions to actors
I hope this might have changed your thought about the role of a Film Director. Let's move ahead with our next category, i.e., Filmmakers.
Related Blogs
7 Acting Tips To Take Your Acting To The Next Level
Advantages of Pursuing Filmmaking Courses
What Are The Roles And Responsibilities Of A Film Editor?
5 Coolest Careers You Can Have After a Filmmaking Degree
Please follow and like us: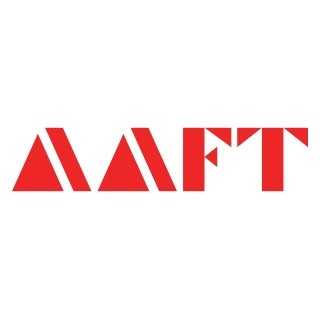 AAFT has been providing the world with limitless creativity and expression since 1993! Through a dynamic and industry-driven curriculum, AAFT provides engaging and captivating articles to persuasive blogs and empowers its readers to explore diverse avenues of creative media education-related content.