The whole process of making gems is very unpredictable and requires specialized mastery. Before any jewel piece is made, a plan for it is conceptualized through an itemized drawing which is made by a gems fashioner.
A Jewelry Designer is an individual who is well-acquainted with utilitarian information on various materials, synthesis, manufacturing procedures, wearability, and other crucial trends in the jewelry market.
Type of Jewellery Designing Courses
To turn into a Jewelry Architect, aspiring candidates can seek after a course at the undergraduate (UG) or postgraduate (PG) level. Mainstream UG courses that applicants can pursue include B.Sc. Jewellery Design, PG courses may include M.Sc. Jewellery Design or PG Diploma in Jewellery Design. Aside from degree courses, applicants can also look for certifications.
Essential Qualifications for Course
Applicants who wish to join a UG degree course ought to have finished their Class 12/HSC/10+2 from a perceived board with good grades. Applicants from any stream, Arts/Business/Science are qualified to pursue this Course.
To get admission a PG level course, they need to have finished their graduation from a recognized School/University. Generally, aspirants who already have a UG degree in this field may lean toward courses offered at the PG level, however, aspirants from different streams can likewise apply if they have the necessary range of abilities and inclinations.
Role of a Jewellery Design School
Vocational training at a top jewellery design school can help students to gain knowledge of different gems, metals, and stones that are used in making different kinds of jewellery. Students can learn the vital processes and techniques associated with ornament making. A professional course will help them to possess an in-depth understanding of the highlights and intricacies of
the metals and gems, their properties, amalgamation, originality, metal testing processes, etc. They also learn to build an understanding of client requirements and project management.
Practical exposure at a jewellery designing institute can help the students to build a strong portfolio exhibiting their knowledge and skills. It acts as a display window through which they can attract potential employers by showcasing their work.
Related Blogs
Steps to Become a Proficient and Famous Jewelry Designer
Fashion Designing – Universe of Immense Opportunities
Is Fashion Designing a Good Professional Choice for You?
Is There Still Scope in the Competitive Field of Modeling?
Communication: An Essential Aspect of Fashion Industry
Please follow and like us: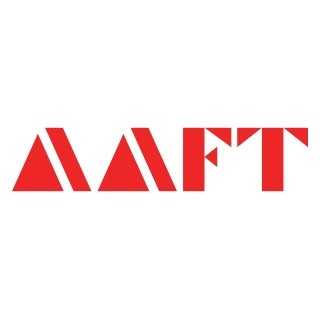 AAFT has been providing the world with limitless creativity and expression since 1993! Through a dynamic and industry-driven curriculum, AAFT provides engaging and captivating articles to persuasive blogs and empowers its readers to explore diverse avenues of creative media education-related content.