What is the most legit thing you do when you see a skyscraper? Or a famous public place? Or anything that enchants your eyes? You take your smartphone or your professional camera, and then you just "ka-chick". Photography is one of the most used skills by people in their daily lives but do people know about techniques of photography to enhance the photos? The answer is 'No'.
People generally use post-editing features or applications to apply filters to give them a themed look, but it does not work effectively. So, the question is, How can people give effective treatment to their photos? It is very simple; you must have seen professional photographers clicking photos, and right after one shot, you would wonder, "Wow!" This is it. Can you achieve the same WOW reaction? Yes, you can, and that is what we are going to talk about in this blog article. Let's begin and find out the most essential tips to improve your photography skills but before that let's clear the picture of essential tips required in photography.
5 Essentials to Improve Your Photography Skills:
1. Know Your Niche
It is the most basic but uttermost important thing to improve your photography and even your presence on social media. 'Know Your Niche', simply means to know yourself and your interest in the world of photography. Your niche or suitable interest could be anything in the capturing world, let's say, I love to capture photos of dogs or cats and I post the same on my social media handles as well which concludes that my niche is 'Pet photography'. You will have to explore your niche or what intrigues you to tap on the shutter button. This will help you to get a crystal-clear image of your interest in photography.
2. Stabilize your Image
When you are about to click and then "Oh, snap! Hand got jerked", this is one of the most common things that occur to amateur photographers while getting the perfect shot, and there your picture gets ruined. What professionals do, you should also do; do not practice for years to get your hands stable; instead, get a tripod. Yes, this is the most reliable way to make your pictures clear and stable. One more benefit of keeping a tripod is that it will also make you look like a professional photographer. Alright, let's move forward to our next tip.
3. Eye to Frame the Subject
-"Eye to Frame the Subject" is a phrase that has a lot to do overall with photography; when you see any object, you frame it, just as you are supposed to do with your camera while shooting any object. Here is a very common and most effective tip while framing your object, close the shutter of one eye and watch through the other. This is it, it is that simple but very effective way to frame your subject with the detailing and spaces you need all over the image. Image spaces play an important role to make your picture look more classified and professional and one should know about leaving spaces around the image. Let's explore it with examples:
In the very first image, you can see the irregular setting of the frame and the spacing around the image, whereas, in the second image, you can see the right image spacing and the setting of the frame. This is all you need to understand, which will make your photography skills go like a pro and also allow us to move on to the next pointer.
4. Let's go technical: Shutter Speed
What an important and again the utmost required technical element to make your photos go crazy. Shutter speed plays two important roles in developing dramatic effects and setting the motion or freezing the object in the frame. A subject in the frame and its movement with detailing is equally proportional to pro-clicks and the best detailing picture. Shutter speed is generally in-built in DSLRs between 20 secs (low) and 1/2000 (high). When your subject requires more detailing at its high speed, you go for 'low' whereas, on the contrary, you go 'high' for less movement to detail the object. Let's see an example of shutter speed:
5. Frame your Subject, Frame your skills
So, what is framing? Framing is known as setting your object's boundary and making it symmetrical to detail the objective and depth of the subject in a camera. There are various types of framing in photography such as Full frame shot, Mid frame shot, Close frame shot, window frame, and many more. When you frame your subject, you frame the depth of knowledge and objectify the subject. When you objectify the image in your frame you detail the emotions and science behind your photos. Do you want your clicks to be meaningless? Well, I suppose not. So, start following these basics but the most required components to improve your photography and the science behind it.
Related Blogs
What is Aerial photography? Types and Career Path
Things to know as a Professional Photographer
Cool Instagram Features You Must Know About
How to Create a Fashion Photography Portfolio on a Budget
How Understanding Angles Will Improve Your Photography?
Be a photographer with the science of art and creativity.
Let's dive into F.A.Q. (Frequently Asking Questions)
What is framing?
framing is known as setting your object's boundary and making it symmetrical to detail the objective and depth of the subject in a camera.
How to stabilize your images?
It is simple, use a Tripod.
How to choose a niche in photography?
Choosing a niche in photography is all about knowing your interest in the subject that you like to capture.
What is shutter speed?
Shutter speed is an important technical element that helps to detail the subject in the movement by freezing it.
Please follow and like us: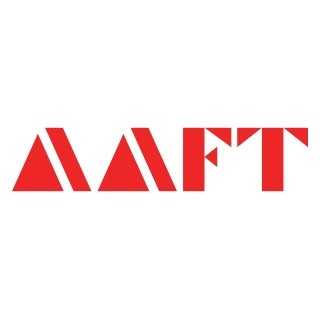 AAFT has been providing the world with limitless creativity and expression since 1993! Through a dynamic and industry-driven curriculum, AAFT provides engaging and captivating articles to persuasive blogs and empowers its readers to explore diverse avenues of creative media education-related content.