Creating a fashion photography portfolio can be a costly endeavor, but it doesn't have to be. There are many ways to create a beautiful portfolio without spending a lot of money. Here are a few tips on how to do it.
Plan your budget before creating your portfolio:
No matter what type of portfolio you are creating, it is important to have a budget in place. This will help you determine how much you can afford to spend on your project. It is also important to factor in the cost of any materials you may need. If you are unsure of where to start, there are many online resources that can help you create a budget for your project.
Choose photos that reflect your personal style:
Now it's time to select your photos! This part can be a lot of fun, but it's also important to choose wisely. Make sure to choose photos that reflect your personal style. If you're more of a bohemian type, go for photos with a natural and carefree feel. If you prefer a more classic look, opt for stiffer poses and more formal backgrounds.
Once you've chosen your photos, it's time to start editing. This is where you can really make your photos your own. Play around with the filters and settings until you find something that you like. Don't be afraid to get creative!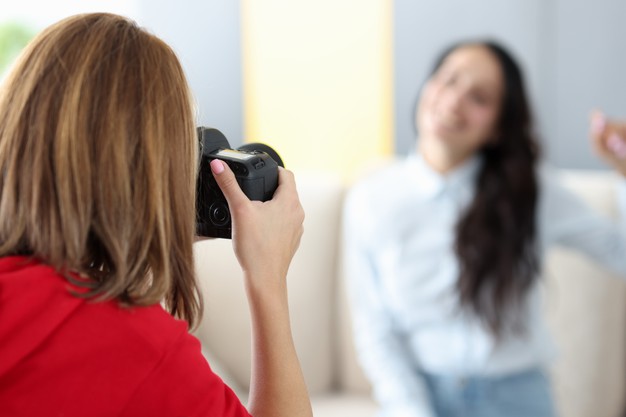 Once you're happy with your photos, it's time to start putting your album together. The best way to do this is to start with the photos that have the most meaning to you and work your way out from there. Don't be afraid to add text or captions to your photos. This is your album, so make it personal!
Shoot in natural light whenever possible:
Whenever possible, shoot in natural light. It will give your photos a much more natural look. If you're shooting indoors, try to shoot near a window. If you're shooting outdoors, try to shoot in the morning or evening when the sun is lower in the sky.
Edit your photos using basic software:
Editing photos can be a lot of fun, and it's a great way to improve the quality of your photos. There are a number of basic photo editing software packages available, and most of them are free to use. One of the most popular photo editing software packages is Adobe Photoshop. Photoshop is a very powerful program, and it can be used to edit photos in a variety of ways. However, it can also be quite complex, and it can take some time to learn how to use all of its features.
If you're looking for a more simple photo editing package, there are a number of options available. One popular option is GIMP. GIMP can be used to edit photos in a number of ways.
Another used software option is Picasa.
Create a simple portfolio layout:
When creating a portfolio, it is important to think about the layout and design. You want to make sure that it is visually appealing and easy to navigate. One way to create a simple portfolio layout is to use a grid. This will help to create a clean and organized look. You can also add headers and dividers to separate different sections of your portfolio. Another option is to use a column layout. This will allow you to showcase more of your work. Be sure to choose a layout that best suits your content and audience.
Print your portfolio using an online or local printing service:
There are many different online and local printing services that you can use to print your portfolio. You should research the different services to find the one that best suits your needs.
Some services offer a variety of paper types and sizes, while others offer a variety of binding options. Make sure to compare prices and shipping times to find the best service for you.
Once you have selected a printing service, you will need to provide them with your portfolio files. Most services will ask for a PDF file, but make sure to check the requirements before submitting your files.
Once your files have been uploaded, you will be able to review a proof of your portfolio. Make sure to carefully review the proof to ensure that all of the information is correct.
Once you have approved the proof, the printing service will print your portfolio and ship it to you.
By following these tips, you can create a beautiful fashion photography portfolio without breaking the bank. So get creative and have fun with it!
Related Posts
How Understanding Angles Will Improve Your Photography?
How to click Instagram worthy pictures on Phone?
Tips You Should Follow To Become A Professional Photographer
Why And How To Become A Wedding Photographer?
Do You Want To Become A Wildlife Photographer?
Please follow and like us: