The new-age mobile devices like smartphones and tablets are considered now-a-days as style statement by all classes of people from kids to teenagers to adults. Besides giving a sophisticated touch to their lifestyles, these gadgets have made them extremely tech-savvy. The 4G technology, multimedia features and the consistent increase in mobile apps have paved way for a whole new advertising trend in the industry.
With the dawn of the era of internet, the traditional advertising comprising print as well as television and radio spots received a stiff competition. The advancements in technology, since then, have created a global change in the way brands communicate with the communities. The businesses can reach mobile users through customized mobile advertisements who rarely access the print or media advertising.
Just like the Internet, mobile advertising too began slow but has managed to catch up quick in today's scenario. The marketers are reaching farther for campaign strategy and tactics to achieve desired results. The ad agencies are producing effective creative content intended to give mobile users a non-intrusive mobile experience. Promotional campaigns are launched via different modes of digital advertising.
Due to recent technological advancements, the mobile ecosystem has become more complex. Therefore, the ad content and delivery patterns as to what users want, as well as how they react to different smart devices and platforms must be researched prior to launching a campaign. Let us go through some of the most commonly used types of advertisements shown on mobile devices.
Banner Ads: unobtrusive banner at the top or bottom of the screen which features relevant text and graphics for facilitating brand recognition
Native Ads: seamlessly integrates with the style of the site or app of the publisher
Rich Media Ads: interactive and highly dynamically animated ads that creatively engaging with users to generate high CTR and conversions
Location-based Ads: target consumers with personalized messages based on their geographical presence, through text, MMS, or some kind of rich media format
Video Ads: have high user engagement, as soon as a user opens or interacts with a mobile application
Interstitial Ads: display across the entire screen, often while an app is loading or after an app is closed
Voice Ads: have potential, but are rare. These ads respond with more questions to "help us" find what we are looking for
Pop-ups: is the least preferred format as these are intrusive in nature and provide a poorer experience to users
The advertising industry is strategically shaping, and taking important steps toward a future where a pure branding exercise through mobile advertising will also deliver a trackable ROI. The advertisement marketers must take advantage of mobile ad trends and focus on targeted marketing to customers to maximize the impact of advertising.
AAFT
Related Blogs
PR and Social Media Marketing: Difference in Execution
Understanding the New-Age Advertising
Please follow and like us: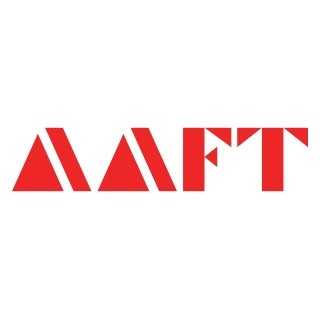 AAFT has been providing the world with limitless creativity and expression since 1993! Through a dynamic and industry-driven curriculum, AAFT provides engaging and captivating articles to persuasive blogs and empowers its readers to explore diverse avenues of creative media education-related content.