Fashion is an ever-evolving and growing industry. As far as career opportunities in the fashion industry are concerned. There are many different professions to pick from, depending on whether you want to embrace design or work with a marketing team. Staying updated with the latest trends and fashion news is a key requirement. Fashion is a worldwide sector that offers limitless avenues to express your creativity in new and interesting ways.
Exploring the fashion industry for jobs and internships
It might be difficult to know where to begin your job search, but there are a few crucial paths to explore while looking for an entry-level position or an internship.
Fashion-specific employment sites are an excellent place to start your career hunt. To assist you to narrow down your search, there are many fashion and textile employment-related websites (such as Fashion Network, Business of Fashion Careers, and Drapers Jobs). Try to keep an eye on them to apply to the most recent openings. Making industrial ties may also be accomplished through networking. This might be through an in-person job fair, attending industry events, or networking with creative industry acquaintances. Connecting with creatives on social media is also a wonderful strategy to approach them. You may always send them a professional email with your CV and portfolio attached if you have a specific dream job or brand in mind.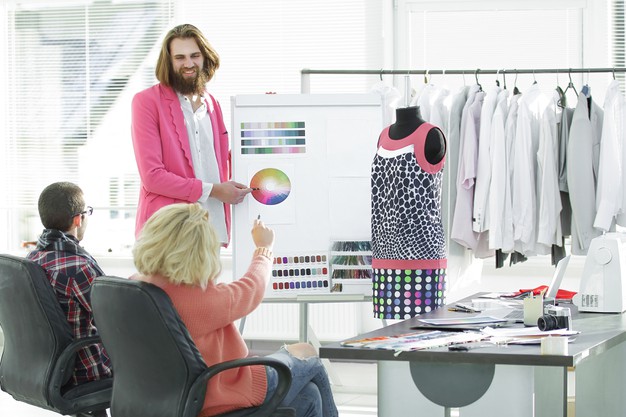 You can also use LinkedIn to get your name out there. Many fashion grads generally believe this website is for other sectors and not theirs. Well, this is a myth. Many creatives get their first jobs and internships through this platform. Remember to include your work experience, education, and certifications.
How to brush up on your skills in Fashion?
If you want to work in the fashion business, you've undoubtedly already been keeping up with the current trends. It's time to brush up on your fashion expertise.
Following fashion news sites is a great method to stay up-to-date. You may also obtain electronic versions of these publications.
This market is fast-paced and changes daily; being up to date on the newest trends and fashion news is critical. When searching for employment and attending interviews, you might be questioned about current events, and you'll need to be able to discuss them to demonstrate that you're a trustworthy candidate. Employers prefer graduates who know everything there is to know about their field, so keep up with the newest news before any interviews.
Careers which you can pursue in the fashion industry
Buyer
A buyer selects trendy products and accessories that will appeal to their client's customers, who are mainly retail stores, department stores, and e-commerce businesses. They engage directly with brand manufacturers, merchandisers, and wholesalers, and attend fashion events, and showrooms, and meet with fashion influencers to keep on top of developing trends.
Creative Director
Creative directors play an important role in developing a unique style for a company's products. To establish what themes and design aspects appeal to the consumer base and apply them to the brand's products, this highly collaborative role involves close communication with corporate leaders, art designers, and merchandising and marketing managers. A solid foundation in design direction, as well as management expertise, is required.
Fashion Designers
Fashion designers are in charge of coming up with fresh trends for fashion houses. By studying brand marketing, fashion forecasting by industry watchers and influencers, and fashion shows, aspiring fashion designers may gain a thorough grasp of current and historical fashion trends. In a corporate setting, fashion designers will interact with inventory and marketing departments to develop the appearance and design for forthcoming product launches.
Fashion Stylist
They apply their expertise in fashion brands and new goods and give tips on the best style for fashion brands and fashion shoots for fashion magazines.
Graphic Designers
They are in charge of establishing the look of a fashion company's products, including corporate logos, that are powerful, unique, and commercially acceptable.
Personal Stylist
The stylist helps customers choose clothing and accessories and offers fresh styles that are within the budget and best according to body shape. This role is responsible for coordinating all aspects of a person's visual style in order to make them appear stylish and desirable
Public Relations
They collaborate with marketing managers and experts to raise customer awareness of a company's product and message.
Trend Forecasters
In all parts of the fashion business, from street to corporate, trend forecasters find fresh and evolving trends and innovators. Forecasters must be aware of consumer purchase patterns as well as how different trends appeal to different social and economic groupings.
The write-up includes all the information about where to start a career in the fashion industry. The fashion industry is a very creative and evolving industry. For a job and internship, you can explore various fashion-specific hiring websites. Also, LinkedIn is a powerful tool that can help connect with fashion industry leaders. Keep an eye on the ever-evolving fashion trends and all the fashion news. Have a look at fashion magazines with their digital versions available for download. Make sure to be aware of all the latest and newest trends in fashion. Employers always prefer candidates who have full knowledge of the subject. There are various careers that you can pursue in the fashion industry: Fashion Designer, Retail Buyer, Retail Manager, Fashion Stylist, Personal Stylist, to name a few.
Related Blog
Communication: An Essential Aspect of Fashion Industry
8 Prerequisites that a Fashion Aspirant must possess?
Why is the Scope of the Fashion Industry constantly Rising in India?
Employment Opportunities after completing a Fashion Course
Pattern Making — An Essential Step to Garment Construction
Fashion Designing – Universe of Immense Opportunities
Is Fashion Designing a Good Professional Choice for You?
Is There Still Scope in the Competitive Field of Modeling?
Employment Opportunities after completing a Fashion Course
Please follow and like us: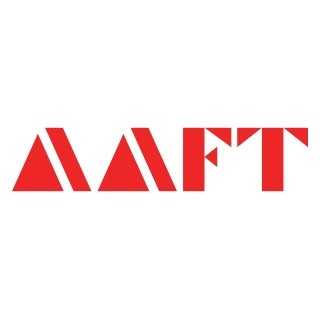 AAFT has been providing the world with limitless creativity and expression since 1993! Through a dynamic and industry-driven curriculum, AAFT provides engaging and captivating articles to persuasive blogs and empowers its readers to explore diverse avenues of creative media education-related content.