Interior design is considered to be a costly, time-intensive process whether it is about renovating an existing space or working on new property altogether. Interior designers work to envision, lan, and transform a property into a real home that is both functional and aesthetically pleasing to the customer. A well-designed space involves collaborative efforts of the design team and the clients to create the desired look and feel for the entire residence.
Professionally qualified interior designers help bring the clients vision to life. They create practical designs to match the clients lifestyles. They also work with trusted artisans and vendors in order to effectively execute the designs. When we consider personalizing the living space of a household for the owners, practicality is the most important factor in room interior design.
Creating a stylish, comfortable and sustainable interior involves the choice of furniture, sumptuous furnishings, opulent flooring, wall-coverings, equipment and lighting. The lighting in the room interior is the key to its ambience. Without good lighting, the impact of all the other well-thought out interior details will be lost. For instance, the warm and bright lighting introduced in a space gives it a more inviting feel as compared to the space with dim lighting which confers an uninspiring feel to it.
Though natural light entering in the house from windows, doors and skylights is always desirable, the designers approach is to have layers of light rather than a single source of light. There are ample options of basic lighting type that must be considered while designing the interiors, especially where there is lack of windows and proper lighting.
Lighting designers pay attention to both localized and general illumination requirements of an interior space. The fixtures like ceiling-mounted lights, uplights and recessed lights provide ambient lighting; floor lamps focus light on the surfaces; and spotlights and picture lights create accent lighting that highlights the shelving areas or the fireplace.
Planning your lighting in proper coordination with other design elements can boost positivity all around, and add a cheerful tone to the interiors. Lighting Design is a part of Interior Design which explores the depth of a lighting scheme for residential interiors. To specialize in lighting design, explore advanced courses in Interior Design from AAFT School of Fashion & Design.
AAFT
Related Blogs
What is the Work Life and Functions in Interior Designing?
Types of Job you can get after an Interior Design Degree
Employment Opportunities after completing a Fashion Course
Is it Difficult to Become an Interior Designer?
Pattern Making — An Essential Step to Garment Construction
Please follow and like us: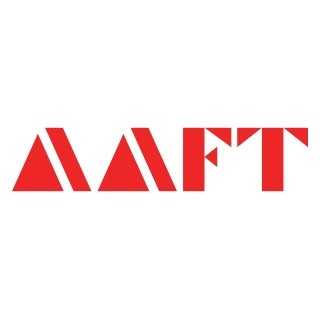 AAFT has been providing the world with limitless creativity and expression since 1993! Through a dynamic and industry-driven curriculum, AAFT provides engaging and captivating articles to persuasive blogs and empowers its readers to explore diverse avenues of creative media education-related content.