Short films are motion films that are short in length; usually around 40 minutes maximum length. They can even be as short as 30 seconds. Enhancing your cinematic skill set for lengthier movies requires acquiring the ability to make short films well. Filmmaking is an art but, it's a comprehensive process of techniques. Through this article, you can understand the combination of direction and post-production to understand the essential steps to make a short film movie.
What is a short film?
A short film is in a reasonably limited amount of time, tells an entire narrative, makes a point about a particular subject, or develops an idea. Because, they are usually brief, effective storytelling, unique editing, and an intense focus on visual and auditory aspects are sometimes required to hold the viewer's interest and keep them interested in a brief amount of time.
Short films now have a broader appeal because of the growth of streaming services and online video platforms in recent years. Short films from all over the world are readily available for viewers to see and enjoy; democratizing the filmmaking process and enabling creators to share their works with a large audience.
A Comprehensive Guide on How to make a short film
Making your first short film is a good place to start if you're an ambitious filmmaker hoping to embark on a successful filmmaking career. Even while it can initially look difficult, you don't require much to make a short film. It only takes a few smart ideas and standard filming techniques to make a compelling movie with the right pre-production, gear, and knowledge. In this article, we have explained in detail how to make a short film.
What do you need to make a short film?
First and foremost, assemble the tools you'll need for filming, such as a camera, tripod, microphones, lights, and other items. The right kind of equipment will take you a long way in the right direction. Although, the selection of the equipment depends upon the kind of style and tone you wish to convey via the film. Make sure to know about the functioning of the equipment you choose. This way you can avoid wasting time and energy on learning the equipment.
People usually prefer a DSLR to shoot but, nowadays many people even work with smartphone cameras. It depends upon your budget and the kind of production you want to happen
Read Also: Unforgettable Scenes that Define the Magic of Indian Cinema
3 stages of short filmmaking
In the below steps, you can get an overview of the three steps for making a short movie- Pre-Production; Filming, and Post Production; to embark upon beginning your short film career:
Pre- Production
You might be inclined to reach for your camera and press the shutter and make a short film, quickly. But before that-
Make a brief list describing the locations, camera angles, and camera motions for each scene.
Select the actors, outfits, accessories, and makeup.
To guarantee that your shot runs smoothly and effectively, create a production schedule. Long-term benefits come from writing the script and dialogue for the movie.
Filming
It's practically time to start shooting considering that the majority of your pre-production work is complete. To better comprehend and organize the short filmmaking process, follow the guidelines below:
Block the scene by having the performers perform a simple script reading.
Utilize the storyboard you previously constructed; When shooting outside, be prepared and equipped; If the scene couldn't be simply reproduced a second time, shoot more.
The entire shot's focal point, backdrop, and lighting have the power to make or ruin the scenario. So, pay careful attention to that.
Editing
The film has to be edited/added, with audio effects, tunes, narrations, and graphic/animated elements before it makes the final cut. Your movie starts to take shape here.
Use a video editing program to import your film, then organize the shots by the screenplay. So that you can readily retrieve the video files, group each of the scenes into bins or directories.
Select software that is simple to use. You can look into programs like Windows Movie Maker, Final Cut Pro, and Avid.
Arrange the scenes broadly in order of plot, trim the scene as you go, and ensure consistency and flow. While you examine the movie, keep an eye out for any scenes that don't connect. Afterward, you can rearrange them or even recreate, them if need be.
Check that the audio tracks and sound effects are kept separate from the video when you add the music and audio. The above will let you change settings like volume without having an impact on the video. Make sure the background music doesn't interfere with the characters' (if any) dialogue.
To create the right ambiance, change your movie's hues and tones. To improve the visual storytelling, try out color grading.
Add subtitles and credits for the people that helped you with your vision.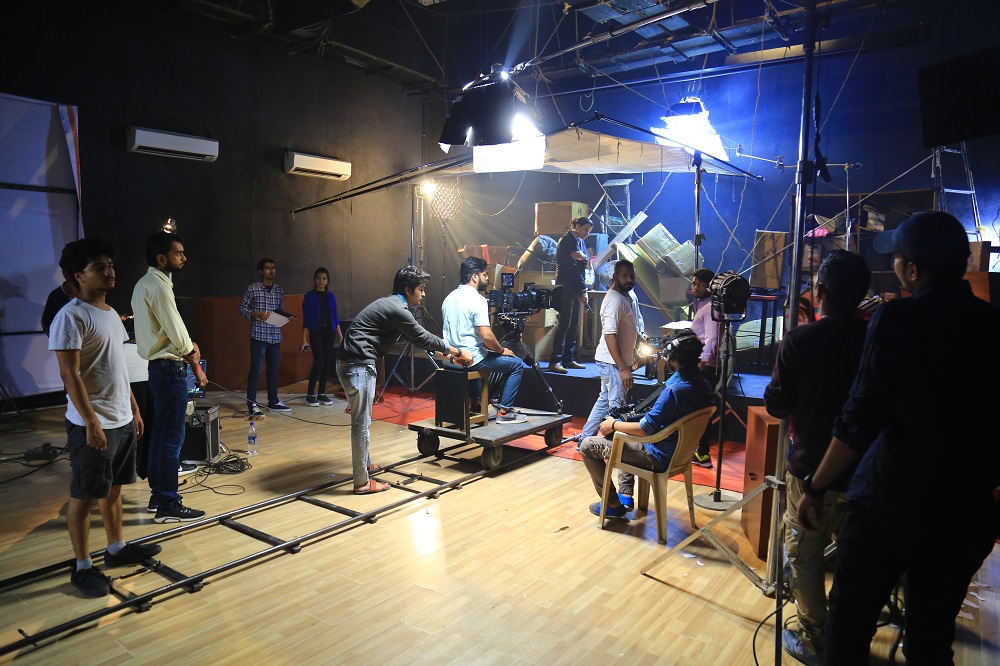 Read Also: Lights, Camera, Action! Exploring the Magic of Cinema
Feedback
After completing these three steps you will get the Final cut. The most important step although is feedback and criticism. Have a small screening for the people you know who would give honest opinions and constructive criticisms. Try to include their ideas in the film, if you find them interesting, and Re-edit if need be.
Distribution
Publish your movie in a suitable format as soon as you're pleased with the final cut. Think about sending it to film festivals, posting it online, or perhaps holding a private screening for close friends, relatives, and potential collaborators.
Read Also: The Best Remakes, Spin-offs, and Sequels in Indian Cinema
Short film topics for Students
As a student, you are new to the short filmmaking process, and might be difficult to decide on topics. It's important to take up a topic that is tailored to your preferences, life events, and personal interests. Some engaging topics that you can delve into as students are –
Bullying;
Peer Pressure;
Online World and Its Effects;
Importance of Mental Health;
Environmental Conversation;
Diversity and Inclusion;
Career Related Topics;
Dysfunctional Families;
Representation of Women and Dalits, Etc.
Genre Specific topics
Other than this in different genres, different themes can be taken. Some examples that might help are listed below-
Action films can have plots revolving around some mission like a rescue or undercover spy plot. It can be about a Heist and can involve a time bomb to add the idea of thrill.
Comedy films can have plots with mistaken identities; interesting flawed characters; a deadline; an awkward encounter like a blind date or an encounter with the ghost in the house and his perception of the character. It can be anything as long as the jokes and sequence of the plot are written funnily.
Sci-fi films can involve the space-time continuum factor; cyborgs; secret portals into different spaces of inter-galaxy lands and times. As long as you have a fake theorem to explain your imagination and a key to fix the effects of the gate you open via your imagination, you can build anything.
Read Also: Top 5 Emerging Stars of Indian Web Series
Best Short Films Made in India
It's crucial to watch short films that are made in India, which not only demonstrate imaginative narrative but also provide insights into efficient short filmmaking methods. If you're new to filmmaking and wish to begin the process by learning about the field, here are some best short films made in India, that could be exceptionally motivating and instructive for you-
The School Bag (2018)– Rasika Duggal and Sartaj RK feature in Dheeraj Jindal's 2017 short film The School Bag. The short film is based on the actual 2014 Peshawar school tragedy in Pakistan, when terrorists murdered 132 innocent children at the Army Public School in Peshawar. In a brief period, this picture successfully conveys feelings and a tale.
Kheer (2020)– This sweet film stars Anupam Kher and deals with the idea of love and its theme in old age. An excellent illustration of how relevant and character-driven storylines can captivate people is the film's emphasis on interpersonal dynamics and feelings. Students can pick up skills for creating believable characters and expressing authentic feelings on screen.
Devi (2020)– Devi, which translates to "Goddess," is a Priyanka Banerjee-directed short suspense drama film in Hindi. This is an essential film for the students of Cinema who want to make a women-oriented film
Ahalya (2015)– Sujoy Ghosh's 2015 mystery-thriller short film Ahalya stars Radhika Apte, Soumitra Chatterjee, and Tota Roy Chowdhury as the main characters. This movie serves as an illustration of how old tales can be updated for the modern age. It exemplifies how imaginative reframing and shocking turns may hold viewers' attention.
Juice (2017) – The short film Juice, which was directed by Neeraj Ghaywan, whose most well-known works include Masaan and Sacred Games, examines the incredibly typical and 'regular' scenario of a middle-class house party in an Indian home and underlines one extremely internalized theme in our lives—gender roles.
Conclusion
A short film takes a long time to make. You would frequently mistrust your abilities and feel perplexed about your views. In these circumstances, watching the given short films will aid in your understanding of elements such as storytelling tactics, camera angles, lighting, sound design, pacing, and character development, and you can then compare them to your draft.
The various layers that can be added to a long run time are disrupted by the short run time, which makes it a substantial barrier. Therefore, the goal should be to create a film that is clear and engaging. Happy shooting!
Read Also: Unforgettable Scenes that Define the Magic of Indian Cinema
Faq
Can you make a short film by yourself?
Yes, you can make a short film by yourself. With a camera, basic equipment, and your creativity, you have the ability to write, shoot, and edit a short film independently.
Is a 30-minute film a short film?
Yes, a 30-minute film is generally considered a short film. Short films typically range from a few minutes to a maximum of 40 minutes in duration.
What are the rules of a short film?
The rules of a short film vary depending on the filmmaker's vision, but generally, they involve concise storytelling, capturing attention quickly, and utilizing limited time effectively to convey a compelling narrative or idea.
What are the 5 elements of a short film?
The five essential elements of a short film include a compelling story, strong characters, effective cinematography, sound design, and skilful editing.
Please follow and like us: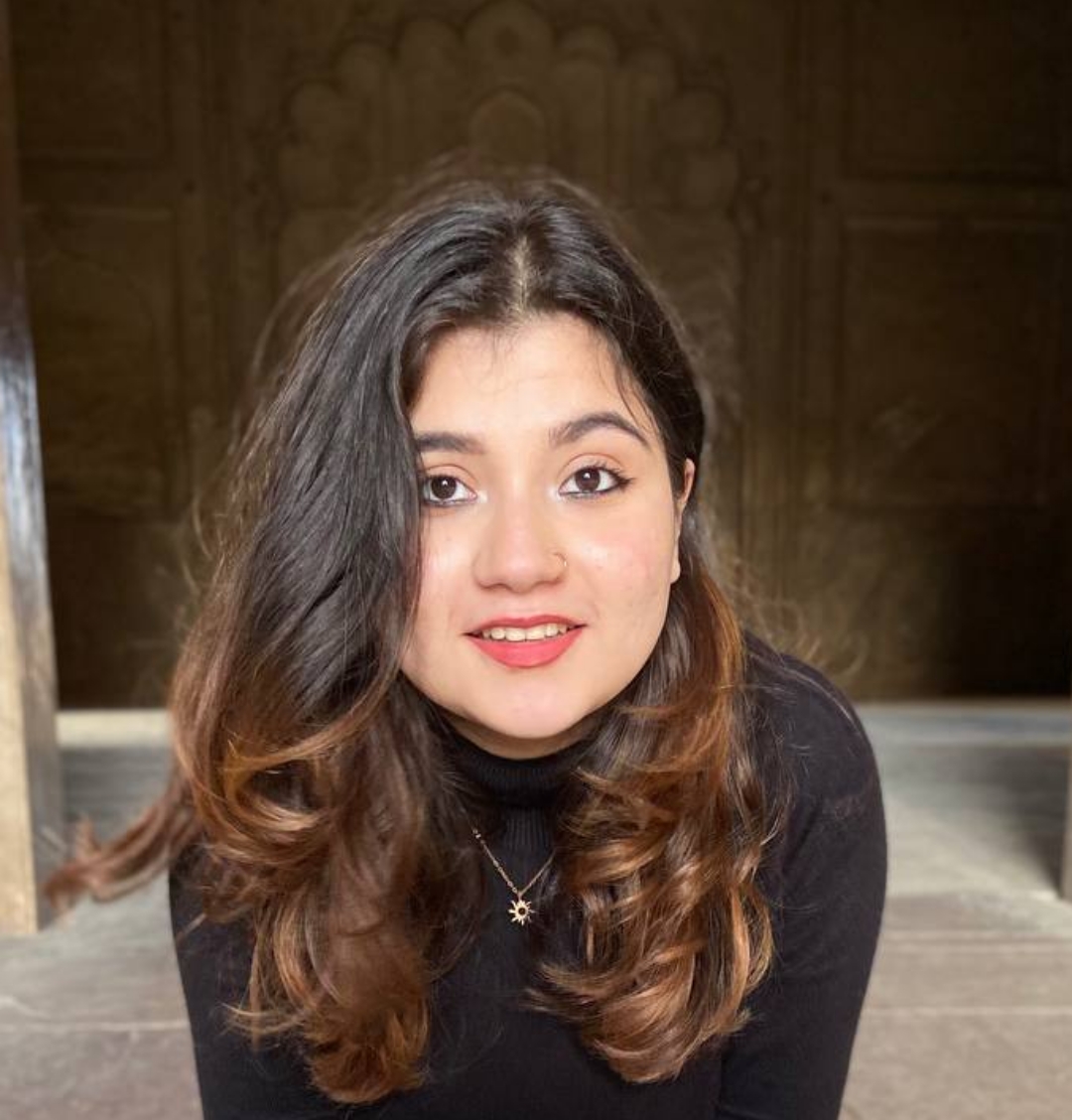 A writer whose aim is to convey complex ideas in an interesting and enlightening way. She provides a distinctive viewpoint to her job because she has a background in academic research and literature. She has been writing for 4 years with expertise in subjects like Fashion and Cinema.  When not writing, she likes to read books and keep up with the most recent developments in publishing. Get in touch with Mitasha on LinkedIn.