Data science is one of the most in-demand professions in the world today. The demand for skilled professionals who can deal with data and derive important insights has skyrocketed with the rise of big data and machine learning. Data science encompasses many different professions. It comprises a variety of diverse roles, each requiring a certain combination of skills and qualifications.
For individuals interested in pursuing a career in data science, there are many different career paths to explore. There are plentiful options are available from data scientist to analyst, ETL Developer to machine learning engineer, data engineer to the researcher, and even Tableau developer. In this article, we will explore alternative career options in the data science field. We will discuss the various roles, skills, and qualifications required, as well as potential career paths and salaries.
Here's a closer look at different career options in data science.
Data Scientist
A data scientist is a skilled professional who analyses large amounts of data in order to uncover important insights and advise business decisions. Their typical tasks and responsibilities include collecting and organizing data, applying statistical models and algorithms to analyze patterns and trends, and communicating findings to stakeholders.
To be successful in this role, a data scientist needs a strong foundation in programming languages such as Python and R, as well as statistical expertise and knowledge of machine learning. A degree in data science or a related field is typically required, and experience in a relevant industry is often preferred. Career paths for data scientists may include roles in analytics, artificial intelligence, and business intelligence, among others. The average salary in India is around ₹ 10.0 LPA.
Data Analyst
A data analyst is a specialist who uses data to spot patterns and trends and helps businesses make data-driven decisions. While data scientists focus on creating predictive models, data analysts are more focused on examining past data trends and providing insights to inform decision-making. Data analysts need to have strong technical skills, including data visualization, programming, and statistical analysis.
They should also possess strong analytical skills and be able to communicate their findings effectively to stakeholders. Potential job opportunities for data analysts can include roles in marketing, finance, operations, and other areas where data is used to inform decision-making. A career in data analysis can be a great fit for individuals who enjoy working with numbers, analyzing trends, and using data to inform strategy and decision-making. The average salary in India is around ₹ 4.3 LPA.
ETL Developer

An ETL (Extract, Transform, Load) Developer is an IT specialist who is responsible for designing, building, and maintaining data pipelines that extract, transform, and load data from various sources into a data warehouse. The ETL Developer's main responsibility is to ensure that data is correctly transformed and loaded into a database so that it is easy to use and analyze by data analysts, data scientists, and business intelligence professionals.
An ETL Developer needs to have a strong technical background, including experience with SQL, ETL tools, and data warehousing. They should also be familiar with programming languages like Python or Java and have a strong understanding of data modeling and database design. Potential career paths for ETL developers may include roles in data engineering, data warehousing, or business intelligence, among others. The average salary in India is around ₹ 5.9 LPA.
Machine Learning Engineer

Machine learning engineers are essential members of a data science team. He plays a crucial role in researching, creating, and designing artificial intelligence that enables machines to learn. They are also responsible for maintaining and improving current AI systems. They also need excellent communication skills because they need to liaison between data scientists and individuals who create AI systems.
Their role involves implementing machine learning algorithms, conducting tests, designing and developing ML systems, and performing statistical analyses. The average salary of a machine learning engineer in India is ₹ 6.8 LPA.
Tableau Developer

A Tableau Developer is responsible for utilizing the Tableau platform for an organization's data analysis, data visualization, and BI process. Their job involves creating, maintaining, and managing a BI system to help identify patterns, gain meaningful insights, and design dashboards. With the growing demand for data analytics, this position is in high demand among many businesses.
A Tableau developer's responsibilities include administering Tableau Server, handling massive amounts of data, and creating visualizations for the data collected by Tableau. Tableau developers should have analytical and problem-solving skills to assess business requirements and address technical difficulties. They are also skilled in using all Tableau products, including Reader, Server, Online, and Public Desktop. The average salary of a Tableau developer in India is around ₹ 5.7 LPA.
Conclusion
The data science field offers a plethora of career options for those with an interest in data-driven insights and analytics. It offers a diverse range of job titles and skill sets for professionals from data analysts to machine learning engineers. We have covered some of the career options in the field in this article.
It is important to note that the data science field is constantly evolving, with new technologies and tools emerging regularly. Therefore, there is always room to explore new career paths within this field. Identify your interests and skills to find a career path that aligns with your goals.
Related Blogs
Please follow and like us: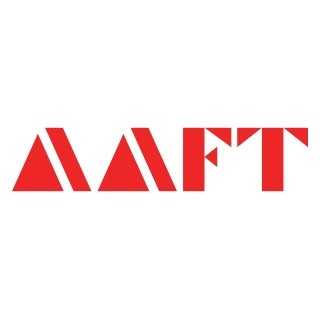 AAFT has been providing the world with limitless creativity and expression since 1993! Through a dynamic and industry-driven curriculum, AAFT provides engaging and captivating articles to persuasive blogs and empowers its readers to explore diverse avenues of creative media education-related content.