DJs or Disk Jockeys have been in trend since the turn of the century. If dancing under bright and flashy lights to beats and drops is your hobby, you must be well aware of the profession. For those who don't have a clear idea, here you go: A DJ is a person who plays pre-recorded music for the audience.
DJs play almost everywhere; festivals, nightclubs, music nights, and in your backyard. And if this excites you, then this article is for you. You will find out how to become a DJ in India and live the life of your dreams.
Types of DJ:
Before getting into becoming a DJ, you should have a basic idea of the types of DJs in the industry.
Radio DJ
Wedding DJ
Club DJ
Mobile DJ
DJ/Producer
Technical DJ
Now that we know the different types of DJs, let's jump into the essential part.
How to become a DJ in India?
If you have a passion for mixing music and making people dance to your beats, being a DJ is the right career choice for you. However, buying a turntable and a speaker and playing some classy songs doesn't make you a DJ. It requires a pair of sensitive ears for music, dedication, hard work, creativity, the ability to face failures, and a lot of equipment. If you are ready for the challenges and want to turn into a pro DJ, the following tips are for you:
Learn the necessary skills
Going pro isn't an overnight thing, it takes lots of years of learning and honing your skills to perfection, DJing is no different. To get started, you need to have a strong understanding of music theory, including rhythm, beatmatching, and mixing techniques. You will also need to learn to operate equipment like turntables, mixers, and sound systems.
Learning isn't enough; Practice
If it were that simple, everyone would be a DJ, wouldn't it? Top DJs around the country always summarize their success in one word: Practice. The countless hours of grinding they did initially serve them the glory today. So don't shy away from hard work. Keep grinding, and sooner you will be on top.
Get the physical gear
If you are serious about having a career as a DJ then having the right gear is essential. From turntables to mixers, speakers to headphones, and everything in between, having quality equipment is essential in creating a great sound and captivating your audience. It's wise to invest in equipment that will grow with you as you develop your skills and refine your style. So, if you're starting out, having the right gear can help take your DJing to the next level.
Decide what type of DJ suits you
After you've spent enough time learning and practicing your craft, it's time to decide what kind of DJ you want to be. This is the next step in your career, and niching it down early will help you take giant leaps in the future.
Keep up with the trend
As someone in the music industry, you have to keep yourself updated with the regular switches in trends in the industry. Whether it is producing music of your own, the change of taste in tones among the audience, or learning about new software, try to stay updated. It will keep you ahead of your competitors.
Build a brand
The market is highly competitive; if you don't have an edge, you are already out! Well, you needn't be scared as you can promote yourself online on social media build a network online and provide free tapes as a means to stand out.
Related Blog
Sound Mixing vs. Sound Mastering: What's the Difference?
New Trends in the Music Industry
Music Production Courses in India – Is It Worth Pursuing?
Please follow and like us: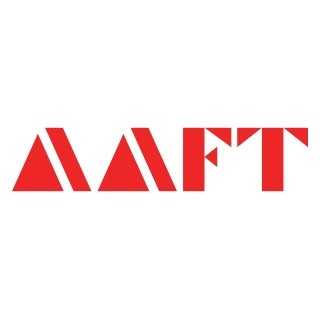 AAFT has been providing the world with limitless creativity and expression since 1993! Through a dynamic and industry-driven curriculum, AAFT provides engaging and captivating articles to persuasive blogs and empowers its readers to explore diverse avenues of creative media education-related content.