When you visit a 5-star hotel, a different state, or maybe a foreign country, you must have noticed a similar pattern of behavior. The people representing their work, whether the manager from the hotel or the guides from the tourist spots are well-behaved, soft-spoken and excellent communicators. You must have also heard that the hospitality and tourism industry rely heavily on effective communication.
But why? Why is communication so important in this industry? If you have similar questions in your mind, you will get answers to them in this article.
Why effective communication is important in the hospitality and tourism industry?
Communication is an inevitable aspect of this industry. Whether it is giving the utmost satisfaction to your clients, making them feel on top of the world with your services, or providing them with a moment to cherish for a lifetime, effective communication is the key to unlocking all of the doors.
If you want to leave an impact on the industry, you have to improve your communication skills. Here are the top 5 reasons for you:
Getting your dream job
If you want to get into the industry, the first thing you want to make sure of is to pass through the interviews and get the job! Easier said than done, though. Here is where your communication skills will come into play. Remember, your HR is looking for the most fluent and smooth-talking person for the job. If you don't satisfy this one aspect, better luck next time.
Deliver a satisfying customer experience
Once you get the job, your professional journey starts. There will be a lot of pressure on you to meet the expectations of your clients by keeping them happy and satisfied and addressing their concerns. Your only savior would be the way you communicate with these people. By having good and practical communication skills, you can convey your message, solve their problems and in the long run, keep them satisfied and bonded to your organization.
Building your confidence
While meeting so many people daily is no joke, it will require great patience and a lot of confidence in you. And how do you get the confidence? Through effective communication with your clients, obviously. Every time you speak with diligence, it automatically boosts your confidence a little more.
Improves coordination and relationships:
Whether it is your boss, co-worker, or a new tutelage under you, you have to have the correct coordination with them to have a better end result. Even with your clients and staff, you need to build a relationship with them to smoothen the work process and have a minimum amount of discrepancy.
Advancement in your career:
Effective communication isn't contained in your work but plays an essential role in your career and personal life as well. Whether it is the time to jump to the senior level, maybe asking for a hike in your payments, or stand up for yourself and quit the job, it will all require you to stand and speak up on your behalf. For people with good communication skills, upscaling in their career becomes a lot easier.
Conclusion:
If you are someone fascinated by the prospect of working in the tourism and hospitality industry communication should be your weapon of choice. The ability to communicate effectively can not only put you ahead in your work life, but it will also take you places at other ends of your life. Effective communication can make or break an organization, let alone your career. So, start learning the basics of communication, get some professional help if needed, and make yourself the best in the business.
Related Blog
Hospitality VS Tourism: Difference Between The Two
Career in Tourism: Is it a Worthy Choice?
Advantages of Hotel Management Course even after COVID-19 Pandemic
Why is Hospitality and Tourism Course Necessary in today's time?
Please follow and like us: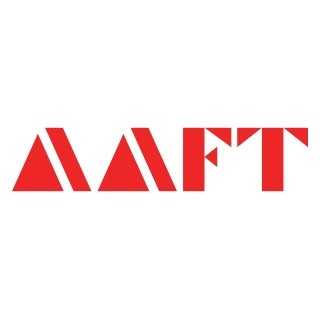 AAFT has been providing the world with limitless creativity and expression since 1993! Through a dynamic and industry-driven curriculum, AAFT provides engaging and captivating articles to persuasive blogs and empowers its readers to explore diverse avenues of creative media education-related content.