Whether you're going to a party or a meeting, putting on the right makeup is essential. There are many different types of makeup, so ensure that your makeup is suitable for the occasion and your skin. The makeup items used to create different looks include primer, foundation, concealer, compact, blush, lipstick, eyeliner, eye shadows, etc.
Before starting to use any makeup product, you should learn a few basics of their purposes and the correct way to apply them. For example, you must know that a primer is used to prep the face for makeup; kajal adds more definition to the eyes; eyeshadows are used to emphasize a certain type of look; concealer is used to cover up blemishes and uneven skin tone; blush is used to give a natural flush to the cheeks; and so on.
When it comes to choosing the right makeup for your face, there are a few things to consider, such as:
You must first decide what you want to achieve- if you wish to create a no-makeup look or a party look or do the basics.
Know your skin type.
Always check the expiry of the makeup products before buying.
Learn the fundamentals of applying makeup.
Remember never to overdo.
Start your makeup regime by looking at your skin type and recognizing makeup products suitable for your skin. A product that may suit your friend or colleague may not necessarily work for you because you both can have different skin types. Hence, the first step is knowing your skin type and acknowledging products that suit your skin type. For instance, if you have dry skin, you should opt for a more moisturizing base; if you have oily skin, you should go for an oil-free foundation with SPF.
When choosing a makeup product, you must keep certain things in mind since a lot of variety is available for each product. Say you are going to buy a foundation; there are different types of foundations available, so make sure you choose one that works for you. Make sure you choose a foundation that matches your skin tone. If you have a lot of redness or hyper pigmentation, you can choose a foundation with more yellow or orange tones. It is, though, important to remember that it's not just about what you look on the outside but also how you feel about yourself when you put on your makeup. If you feel confident and happy when applying it, then it's likely that you'll feel the same way when you're wearing it. If, however, you feel insecure or anxious when you put on your makeup, then it's likely that you'll feel uncomfortable even after wearing it.
Read More Blog Post:
Know all about making a Career in the Fashion Industry
Steps to Become a Proficient and Famous Jewelry Designer
Fashion Designing – Universe of Immense Opportunities
Is Fashion Designing a Good Professional Choice for You?
Is There Still Scope in the Competitive Field of Modeling?
Please follow and like us: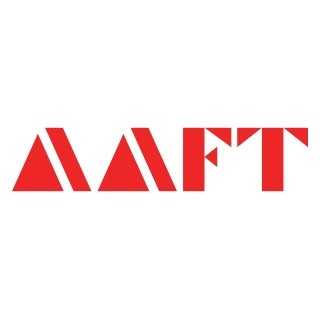 AAFT has been providing the world with limitless creativity and expression since 1993! Through a dynamic and industry-driven curriculum, AAFT provides engaging and captivating articles to persuasive blogs and empowers its readers to explore diverse avenues of creative media education-related content.