NEW DELHI/ NOIDA: If you couldn't book a place at Sunday night's Lady Gaga do in Greater Noida, don't despair – the whole NCR is on an F1 high, and finding your party is just a matter of casting about.
Heading the list is Amber Lounge's party at The Claridges in Surajkund. While it won't have all of the F1 drivers on Sunday night, the Lounge's long association with the championship should work a near-identical magic. Over its nine-year association with F1, Amber Lounge has hosted some of the biggest after-parties. Its Delhi guest list includes DJ Aqeel, Boy George, F1 runner-up in 2001 David Coulthart, Narain Karthikeyan, Siddharth Mallya, Deepika Padukone, and DJ Seb Fontaine.
A part of the The Claridges' ballroom has been converted into a nightclub for the party. "We can accommodate around 750 guests, and each will have access to unlimited premium liquor. Individual entry costs 800 euros, and we also have tables for groups of eight, starting at 5,200 euros," says Hanna Wright, spokesperson for Amber Lounge. The steep price notwithstanding, all of their classic tables are "completely sold out".
Wright says, "Many have bought VIP tables for 8,950 euros and dance floor Jeroboam tables, which come with three-litre bottles of champagne and vodka, for 15,000 euros". A Delhi-based client is said to have booked their most expensive table.
For those who want the action at a more affordable price, Greater Noida's Radisson Blu has a party complete with race cars, grid girls and music by DJ Rummy and another DJ from Ukraine. "Many teams are staying at the hotel since it is the closest to the circuit, and we expect a lot of drivers to be here on Sunday as well. Single passes are for Rs 7,500, while couple passes are for Rs 10,000," says Suraj Kumar, general manager.
Bars and restaurants across the NCR have also made special arrangements for those who can't watch the race at Buddh International Circuit. "For the last day, we have a package of unlimited food and drinks. We have also installed two big screens," says Hemant Nautiyal, general manager of Striker in Gurgaon.
Even places without special offers have reported an increase in footfall over the F1 weekend. At Underdoggs Sports Bar and Grill, Friday and Saturday were busier than usual, says manager Mohd Shahbaz Faisal. The four large projector screens and 40-odd plasma televisions at the bar probably drew the crowd. "We will have an entry charge per person for the final race on Sunday," says Faisal.
In Noida, Park Plaza is offering a string of discounts on drinks and snacks between 12pm and 6pm till Sunday for F1 enthusiasts who will be able to watch the race on giant screens in the bar.
While it's the city's first brush with F1, some clubs have been hangouts of racing enthusiasts for many years. The Pebble Street F1 Fan Club at New Friends Colony's Pebble Street restaurant, has been around since the late '90s. "It's a platform for fans to discuss the sport while cheering for the teams of their choice. While the event is on, we are offering a lot of deals. You can get 10 pints of beer for the price of five," says Nitin Kapoor, manager.
"We have given away free Grand Stand F1 tickets and free dinner coupons to people at the Roadhouse Grill within the hotel. We want to ensure that there is no better place in India for people to enjoy the excitement of F1," said TP Sreejith, director of operations, DoubleTree by Hilton, Mayur Vihar.
Related Blogs
VISIT TO AAHAR HOSPITALITY AND FOOD FESTIVAL
Diwali Feast at Asian Institute of Hospitality & Tourism
Work Process At Asian Institute of Hospitality & Tourism
An educational trip to Humayun's Tomb and Crafts Museum
Vienna is A City to Visit and Learn Tourism- Sandeep Marwah
Please follow and like us: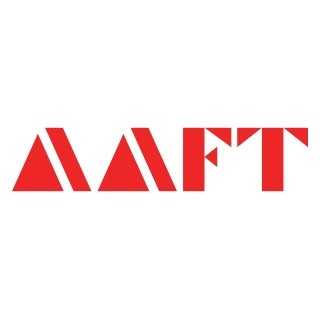 AAFT has been providing the world with limitless creativity and expression since 1993! Through a dynamic and industry-driven curriculum, AAFT provides engaging and captivating articles to persuasive blogs and empowers its readers to explore diverse avenues of creative media education-related content.