Digital marketing, often known as internet marketing, refers to advertising done with digital channels such as email, websites, social media, and search engines. Targeting the appropriate audience at the right moment, when they are most engaged, is the essence of marketing. Without digital marketing, today's businesses would perish. You must expose your brand to a bigger audience if you want your business to grow. The students planning to pursue a digital marketing degree course can go in for an undergraduate degree, diploma, certificates, or a master's degree in digital marketing.
There are several benefits of taking up a digital marketing course:
Improved Brand loyalty
Traditional marketing has considerably fewer advantages than digital marketing. Digital marketing increases brand awareness among new customers while increasing loyalty among existing customers. Every business owner strives to cultivate a loyal customer base. Digital marketing allows you to interact with them quickly and easily.
Everyone looks for a less expensive and more effective way. Digital Marketing is a very low-cost technique. Due to limited resources and the necessity to compete for ad space with huge organizations, traditional marketing is challenging for small businesses.
Trackable and measurable outcomes
Any company's plan is meaningless unless it can be measured. The general goal is to keep track of your performance, measure your progress, and take remedial action. Digital marketing allows you to understand everything with the help of digits.
Suppose you're the proprietor of a store; with traditional marketing, you won't be able to correctly determine how much benefit a promotion technique such as a newspaper, a poster, or a booklet you distributed has delivered you; with digital marketing, you can easily analyze the data and find out which campaign or strategy is benefitting you the most.
Real-time customerservice&stronger customer relationships
Digital marketing helps your business to develop significant customer ties. Establishing one-on-one conversations with clients through web marketing may significantly influence your company's performance. With traditional marketing, we cannot actively make personal contact with the audience. Digital marketing enables organizations to advertise and market to clients on time while reaching out to each segment or target audience in a personalized manner.
The audience is of foremost importance in digital marketing; it allows you to communicate with your target customers. Start a discussion on LinkedIn, email, Facebook, Instagram, Pinterest, and other social media sites to connect with them and create a buzz about your brand among the people.
Google Analytics can be used to track virtually anything in digital marketing. It can be a waste of time to post on the internet if you don't receive leads. Hence, analytic tools help you increase leads by optimizing your campaigns after auditing them.
Grab the attention of the global audience
Traditional advertising strategies can reach a larger audience but at a high expense. Using social media platforms is a very cost-effective approach to reaching a worldwide audience in a matter of seconds. You may start marketing your business on various global social media platforms. A few examples are Facebook, Instagram, Pinterest, YouTube, Twitter, and LinkedIn.
Related Blogs
Social Media Marketing Tips You Should Definitely Know
Why Is Content A Major Part Of Digital Marketing?
Please follow and like us: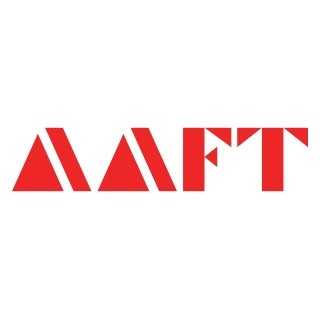 AAFT has been providing the world with limitless creativity and expression since 1993! Through a dynamic and industry-driven curriculum, AAFT provides engaging and captivating articles to persuasive blogs and empowers its readers to explore diverse avenues of creative media education-related content.