Be it the chilling winds of Delhi's winters or the scorching heat of the summer, the go to drink for all seasons in the capital is beer, and there's no arguing that. In all its frothy goodness, a glass of chilled beer is the ultimate remedy for everything, but drinking out in the city isn't cheap. So, we pick out five places in the capital where you can down a beer under Rs 200, without burning a hole in your pocket.
1. 4S, Main Market, Defence Colony
This little gem of a place tucked between a slew of restaurants in the swank Def Col market (as the hipsters call it), is the go to watering hole for quite the eclectic crowd. From the NGO brigade to war correspondents to college goers, you'll find them all here. The key attraction is not only their low prices, but the fact that they have happy hours which start at 12 in the afternoon and go on till 10 in the night! Just remember after 6pm you have to wait atleast for an hour for a table, especially on weekends.
Where – Main Market, Defence Colony.
Tel: 41664314
Price – Rs 119-125
Quantity – 650ml (Indian manufactured beer)
2. Gola Southend, Def Col Market
While the young and trendy head to this market for frozen yoghurt and kebab rolls, you can head to Gola for a cheap drink. Located on the top floor of the popular eatery, just climb up the stairs to enter this desi interpretation of a Brit Pub. They do pretty good classic cocktails (Bloody Mary, Screwdriver, Martini) and their masala peanuts are great. Also, you may climb one flight of stairs down for a hearty meal.
Where – Gola Southend Top Floor, Main Market, Defence Colony
Tel: 41553400
Price – Rs 90-135
Quantity – 650ml (Indian manufactured beer)
3. Castle 9, Connaught Place
Right in the heart of the capital, Castle 9 is frequented by numerous office goers from around CP to backpackers from Paharganj. This isn't a bar you go to mingle with strangers but rather go with friends for a quick drink after a long day at work. Try their snacks to match your beer (the kebabs are served on a skewer in quite a dramatic fashion). And if you sit by the large windows, you can always entertain yourself by watching people, as you sip your beer.
Where – Castle 9, Middle Circle, B Block
Tel: 43586133
Price – Rs 159-179
Quantity – 650ml (Foster's, Tuborg etc)
4. Pebble Street, Friends Colony
The street, as it's referred to by regulars, more than just a watering hole, is also a good restaurant. Which explains why it's such a popular place for college goers and young professionals to throw their birthday parties etc. The bar offers some fancy cocktails along with the budget friendly beer (you get 1+1 during happy hours). We recommend you settle for a plate of nachos with your beer.
Where – Pebble Street, Community Centre 8, Friends Colony Market
Tel: 26844380
Price – Rs 170
Quantity – 650ml (Indian manufactured beer)
5. MBs, Def Col Market
The beer here might be slightly pricey compared to all the other options on the list, but MBs makes the cut thanks to their expansive food menu. While you and your friends nurse a cold beer, try a Chinese, Indian, Continental or Sea-food starter to give it apt company. All of which range between Rs110 to Rs 300 (sans taxes) Also, they serve a complete dinner menu in the bar section as well, which is located one floor above the main restro area. This is also an ideal place for big parties you might need to throw for office colleagues on a tight budget.
Where – MBs, 37, Defence Colony Market
Tel: 41551351
Price – Rs 190
Quantity – 650ml (Indian manufactured beer)
Related Blogs
VISIT TO AAHAR HOSPITALITY AND FOOD FESTIVAL
Diwali Feast at Asian Institute of Hospitality & Tourism
Work Process At Asian Institute of Hospitality & Tourism
An educational trip to Humayun's Tomb and Crafts Museum
Vienna is A City to Visit and Learn Tourism- Sandeep Marwah
Please follow and like us: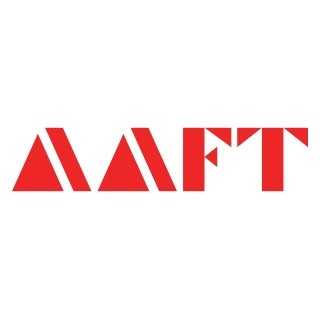 AAFT has been providing the world with limitless creativity and expression since 1993! Through a dynamic and industry-driven curriculum, AAFT provides engaging and captivating articles to persuasive blogs and empowers its readers to explore diverse avenues of creative media education-related content.